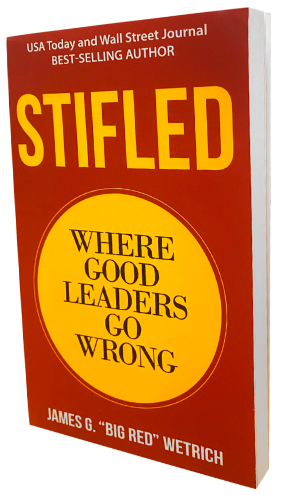 Many thanks to all who inspired me to write STIFLED
STIFLED is the result of disparate forces. My journey into the study of leadership took off at the B. Dalton bookstore in the Vernon Hills Mall in Illinois on May 20, 1990. I don't recall what precisely drove me to purchase On Becoming a Leader by Warren Bennis, but that decision started my passion for studying leadership.
I had wanted to write for some time but did not begin to pursue this hobby seriously until the end of 2014 when I started making notes for STIFLED, following the completion of my eight-year run as president of the Americas at Mölnlycke Health Care. I had also begun to work on a memoir which I had been talking about writing for an embarrassingly long time and is still in process. Much of my writing efforts and energies since 2014 have been focused on the memoir. I have had amazing support for the memoir from many people and, most importantly and significantly, my wife, Nancy.
Her patience and encouragement with my episodic isolation as I buried myself in the memoir and attended writers' conferences and retreats and Zoomed with my writing groups are extraordinary and well beyond being a supportive spouse.
My sons, Marc and Matt, their spouses, and my new granddaughter, Hannah, have continued to inspire me throughout my life. Having children, their partners, and a grandchild are the greatest gifts of all.
A new and renewed inspiration to work on my writing and, in particular, the memoir, occurred when I took a year off to be part of the Inaugural Cohort of Stanford's Distinguished Careers Institute (DCI) in 2015. It was there I met John Evans, the instructor for English 91, Creative Nonfiction. John and seven marvelous, accepting, and patient Stanford undergrads allowed me to join their class; they embraced me throughout the semester. I finally dedicated time to writing and learning about the craft.
During the pandemic, I opened the file from STIFLED and realized that if I didn't get some help with this, it would never get done. That's when I came across Leaders Press and agreed to work with them on this project.
I've been so fortunate over my forty-year career to have worked for some amazing managers. The list in the appendix does not do justice to this group. Virtually everyone after my first manager, Dave Gammon, became an entrepreneurial success or a CEO or an officer in a major public or private company. I loved my time with those individuals.
For nearly twenty years, Paula Grimes has been at my side, tirelessly helping me manage my businesses. I could not have done what I have without her support and dedication.
I have thoroughly enjoyed my work with Leaders Press, primarily dealing with Grace O'Donnell and from time to time with Deborah Brannon. Luke Ahern helped me bring the subject to life. Grace has been a patient, calming force and a delight to work with, keeping me on track and focused. Thank you to the copyeditor, Wendy Hall.
One of my DCI Fellows from 2015, Kate Jerome, a seasoned publishing executive and award-winning children's book author, has been more than supportive whenever I needed her input, suggestions, and expertise. Thank you, Kate!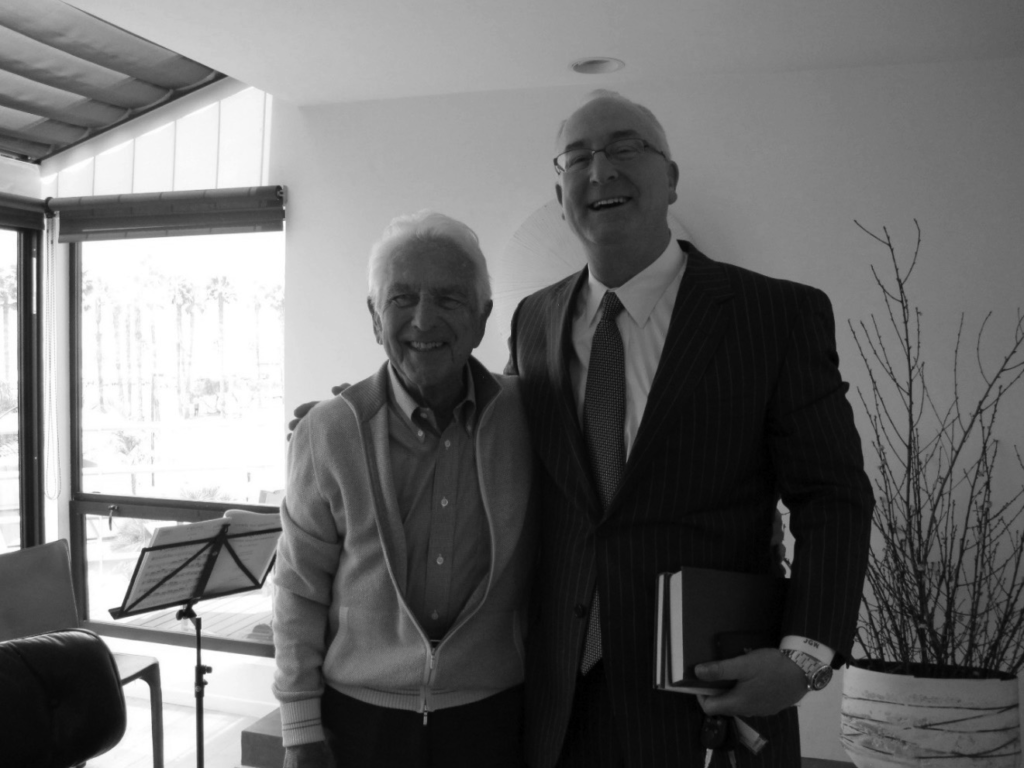 I was overjoyed to spend an afternoon with Warren Bennis in 2011, thanks to the help of two friends at the University of Southern California, Debbie MacInnis and Sarah Peyron Murphy. Warren was gracious and signed my copy of his book, On Becoming a Leader, with the inscription (in part), "This is my favorite book (of those he had written).
I earned my executive MBA in 2009 from the Goizueta School at Emory and encountered an entire curriculum curated by fabulous professors and instructors, a few of whom have become dear friends and mentors. Charlie Goetz and Rick Gilkey, who were kind enough to write the foreword, are two of those. Rick understood my passion for leadership and mentored me during my time at Mölnlycke Health Care. I will always be deeply appreciative of his guidance and wisdom. Charlie was always gracious with his time, the greatest gift of all.
"It takes a village" is cliché but, for me, very true. Roughly midway through my eleven years at Abbott, then president of the Abbott International Division, Robert L. Parkinson, Jr., spoke to us in May 1996 on his ten principles of leadership. Most of his message was about people:
Our most important decisions made as managers are the people we hire.

The concept of continuous improvement has its greatest potential with people, not machines.

Be committed to developing people: most have more potential than ever realized but need a leader to nurture their confidence.

 
Bob became a dear friend after I left Abbott and when he retired from Abbott, both in 2000; he became a mentor, confidant, and cheerleader. He would always carve out time for me, and I relished the time we had together. The impact of a great leader like Bob goes way beyond those who reported directly to him and penetrates far outside the walls of an organization.
To those individuals I have had the distinct honor of leading, thank you in part for being the inspiration for STIFLED.
The leaders for whom I worked who had a positive impact on my development as a leader:

David Gammon, Stater Bros.
Ronald W. Burkle, Stater Bros.
David R. Pitts, Ochsner Foundation Hospital and Pitts Management Associates, Inc.
David R. Page, Ochsner Foundation Hospital
Dale L. Bankston, Metropolitan Hospital Council of New Orleans
Robert J. Baker, University Hospital Consortium
Richard M. Morehead, Abbott Laboratories
Sean E. Murphy, Abbott Laboratories
Christopher A. Kuebler, Abbott Laboratories
Josef Wendler, Abbott Laboratories
Richard G. Ganz, Abbott Laboratories
Richard A. Gonzalez, Abbott Laboratories
Christopher B. Begley, Abbott Laboratories
Pierre Guyot, Mölnlycke Health Care
Andreas Joehle, Mölnlycke Health Care
Phillip M. Cooper, Mölnlycke Health Care
Graeme Brookes, Reapplix (via management contract)