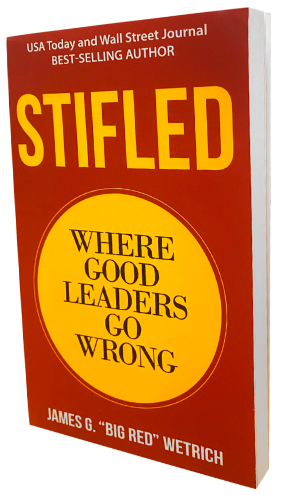 Put your vision into action to boost your career
Everyone benefits from coaching, especially executives. When you commit to learning new skills and get focused on improving weaknesses, you're taking the first steps toward a better tomorrow. And when you enlist Jim Wetrich as your executive coach, his program draws on a long list of proven methods you can tap into to become a better leader.
James G. Wetrich, FACHE, is a senior executive with more than 40 years serving the health care industry and clients across the globe. He is a graduate of the University of Texas at Dallas Program in Professional and Executive Coaching and is an ACC level member of the International Coach Federation and a member of the Association of Corporate Executive Coaches as well as the Association for Talent Development. Jim is also an active Fellow Coach with BetterUp coaching.
Jim combines his career experiences with his coaching training and works to help his clients grow and flourish. He is passionate about mentoring and leadership development. He has coached C-level executives including medical officers as well as executives in many different roles and career levels and strongly supports efforts surrounding diversity and inclusion having served a year on the board of directors of The White House Project, an American non-profit organization, which worked to increase female representation in American institutions, businesses, and government. Its main programs focused on female leadership and campaign training and the portrayal of female leadership in the media.
Jim is currently the CEO of The Wetrich Group of Companies which provide management consulting (advising in the areas of business development, marketing, and supply chain and operations), outplacement, executive coaching, and talent assessment (recruiting strategies and workforce development) services for health care companies and health systems and their executives. The company has advised over 100 companies in the US, Europe and Asia having produced demonstrable results for many clients.
Reach out to Jim today and see how his executive coaching, mentoring and leadership development program can help you get more out of you!
Hire Jim as your executive coach
If you'd like to hire Jim for personal one-on-one executive coaching to help take your career to the next level, simply fill out the form below and he'll get back to you directly.